What is a bespoke kitchen?
What is a Bespoke Kitchen?
A bespoke kitchen is one that's 100% custom-made. It's designed and manufactured to how you want it to function and look. Of course, some cabinets need to be standard sizes to house appliances such as ovens and dishwashers. All of the others are all tailor-made to meet the needs of the client. A bespoke kitchen design considers those needs and accommodates them creatively within any given space.
There are a lot of companies who say they're purveyors of bespoke kitchens. Instead, they sell 'made to measure' kitchens which are a little different. Kitchens 'made to measure' use standard carcasses which are usually held in stock and then modified if required. Usually, with this type of kitchen, you'll able to choose colours, accessories, door styles or handles but you won't be able to divert away from the standard cabinet sizes. Because of this, 'Made to measure' kitchen units are ready to install relatively quickly after ordering as most of the elements are already available.
With bespoke kitchen units, you have the option to be creative, express your personality and really get the most out of your space. Say you want a special place for your Dyson or a built-in kitchen office perhaps. Only with a tailor-made kitchen do you get this design flexibility.

How Much Does A Bespoke Kitchen Cost?

Bespoke kitchen projects costs start from anywhere between £18K and £50K (inc VAT) including cabinets, mid-range appliances, worktops and installation. Have a budget in mind when you start. Communicate this to your designer at the beginning of the process. They will help you to stick to it.
How Long Does it Take to Design, Manufacture and Install a Bespoke Kitchen?

It can take anywhere between 14 and 24 weeks for a bespoke kitchen project from start to finish. We would recommend allowing 6 months from initial enquiry to completion. Such a big home project should never be rushed especially during its planning stage. Production lead times can vary depending on how busy the workshops are and many are booked months in advance.
Bespoke Kitchens – Where do I start?
A tailor-made kitchen starts and ends with you, the client. A reputable company will make sure they understand what you consider as the perfect kitchen. They aim to bring those dreams to life. Don't be afraid to ask questions and make it clear to your designer what you do and don't like. They are trained to ensure that every aspect is just right for you. Only when you're completely satisfied will your bespoke kitchen cabinets be manufactured. Want to know more about this? Check out the Wood & Wire bespoke kitchen development process.
Bespoke Kitchens and Furniture by Wood & Wire

At Wood & Wire, we design and manufacture mid-century style plywood kitchens and furniture from our Yorkshire showroom and workshop. Available for installation nationwide.
Are you looking for more bespoke kitchen ideas? See our online portfolio of bespoke plywood kitchens, or bespoke valchromat kitchens, a great place to start if you're stuck for inspiration. But don't stop there. Feel free to get in touch with us and discuss your options further.
Bespoke Kitchen Companies UK – Other
There are many bespoke kitchen companies in the UK, something to suit everyone's tastes so if mid-century isn't your style or plywood and valchromat aren't the materials for you, here's a list of some other popular bespoke companies.
Exquisite Kitchen Suppliers – Tom Howley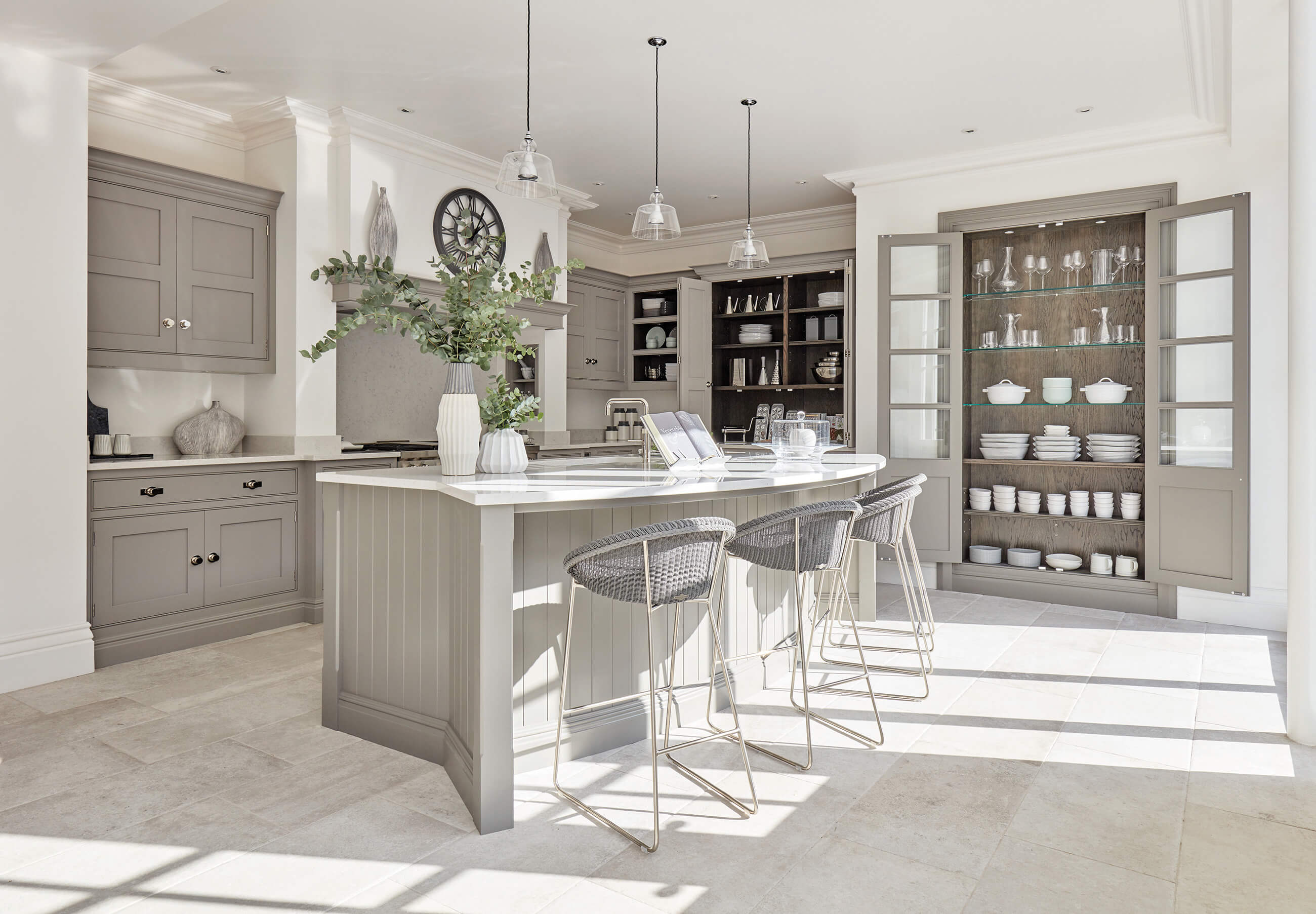 Tom Howley focuses on the traditional Shaker style of kitchen. Their bespoke kitchen furniture is exquisitely designed and made with the finest materials. Showrooms Nationwide Source
Simple Furniture Beautifully Made – deVOL
Loughborough based bespoke kitchen company deVOL. Designed and built in England, inspired by Georgian and Country kitchen designs.  Source
Bespoke Kitchen London – Woodstock Furniture

Woodstock Furniture are bespoke kitchen makers based in London. They design and build bespoke fitted kitchens, bedrooms, bathrooms and furniture for any room in the house. Source
Design + Kitchens + Living – Roundhouse

Bespoke designer kitchen company based in London, Roundhouse kitchen design creates innovative, beautiful and functional kitchens and furniture that has a contemporary aesthetic and timeless elegance.  Source
Bespoke Designer Kitchens – Harvey Jones
Harvey Jones is a nationwide company famous for its handmade kitchens. Each kitchen is tailor-made for its client's exact requirements and needs.  Source
Design-Led Bespoke Kitchens – Jack Trench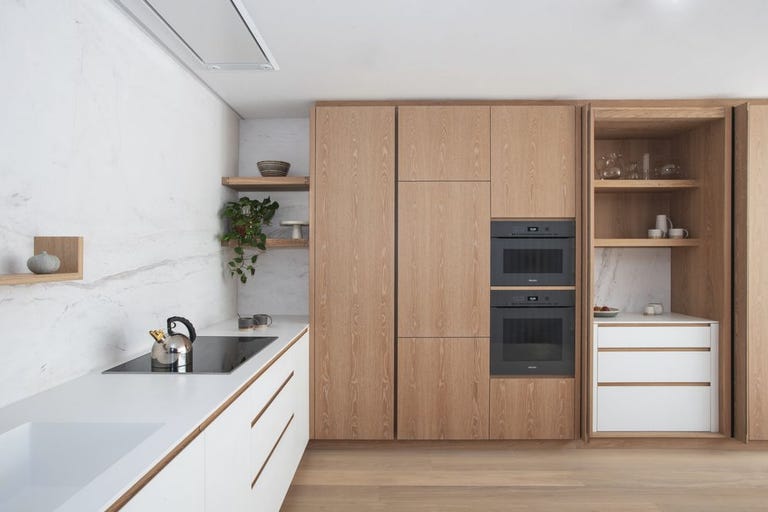 Bespoke kitchens London. Jack Trench create kitchens with a design-led approach Source
Beautiful Kitchens – The White Kitchen Company

Handmade bespoke kitchens in classic English and Shaker kitchen styles based in Northampton.  Source
Classic English Design – Martin Moore

Designing kitchens for over 45 years. Martin Moore handcrafts their luxury kitchens with the finest materials. Showrooms Nationwide  Source